There are many platforms that offer online education. They are all unique in the ways they work and the courses they provide. This article will focus on five most popular of them.
1. Coursera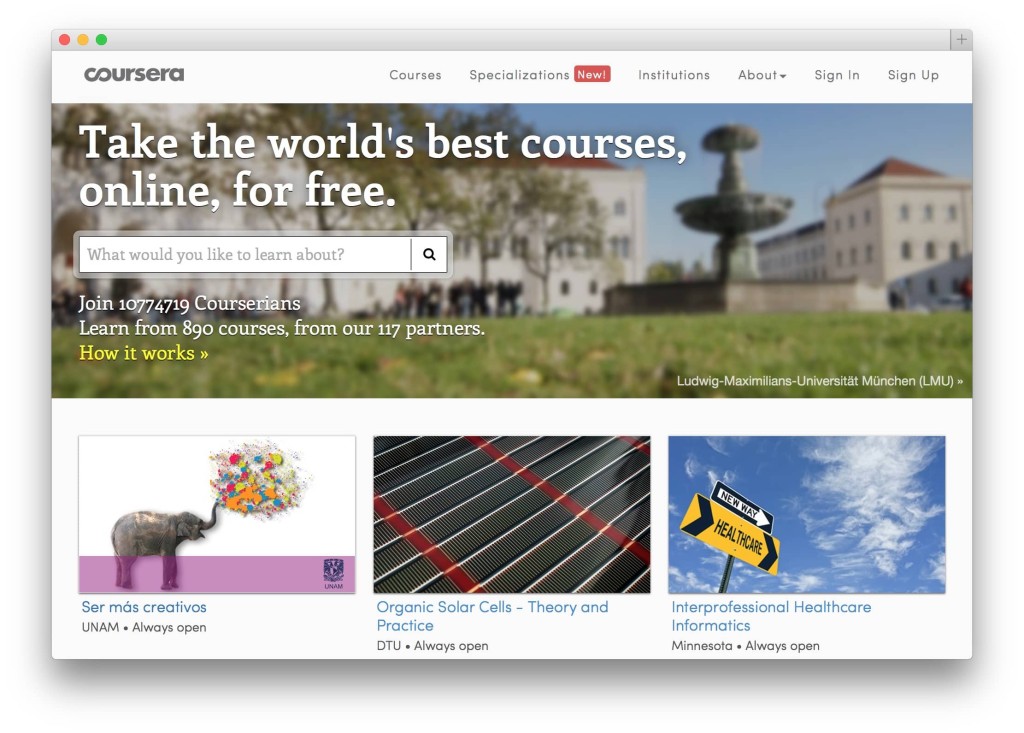 Coursera is one of the most popular online course providers. It offers a wide range of courses in different languages from universities and organizations around the world. Together with many classic categories like mathematics, chemistry and art, there are courses of contemporary interest, for example, courses on ecology, nutrition and computer software engineering.
To sign up for a course you need to register on the website and choose a course. The general information about the course is provided on the front page of each course. It tells you about the dates of the course, the course aim, materials, knowledge you need for the course and the amount of time the course will take.
The course material is divided into weeks, with a quiz after each week. Many courses provide peer assessment, tasks that are graded not by a computer program but by your own classmates of the course. Most of the courses provide a certificate of accomplishment if you complete the course. Often, there's a Verified Certificate available, which you can include in your CV.
Each course has a discussion forum where you can meet your classmates from around the world.
All courses are free, but you have to pay for a Verified Certificate, if you want one.
2. EdX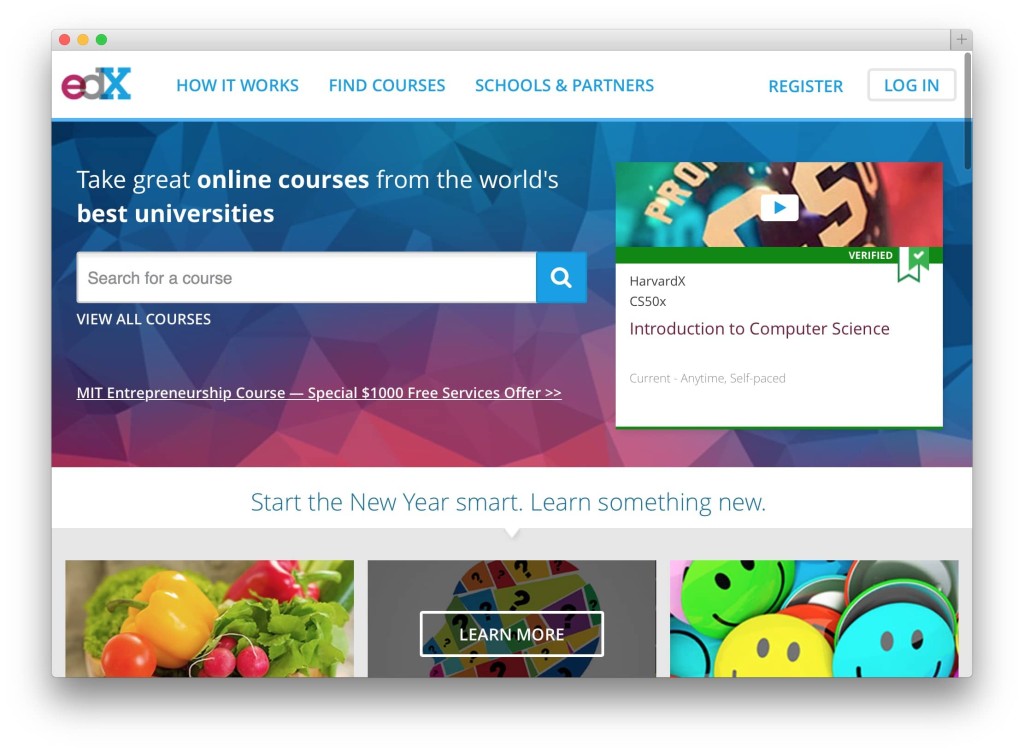 EdX is another large platform that provides courses from universities, colleges and organizations. Just like Coursera it has a large choice of topics from biology and history to business and statistics.
Some courses on EdX are self-paced and some run at the planned time only. After the course is finished its material can still be available at the site. All the information on the course is provided on the front page for each course.
The interface of the course takes some time to get used to, but once mastered, lets you fully immerse into the process. Much attention was paid to details, for example, the subtitles for courses are provided on the side of the page, so they don't block the actual video.
Just like on Coursera, the courses on EdX are free, but you have to pay for a Verified Certificate.
3. FutureLearn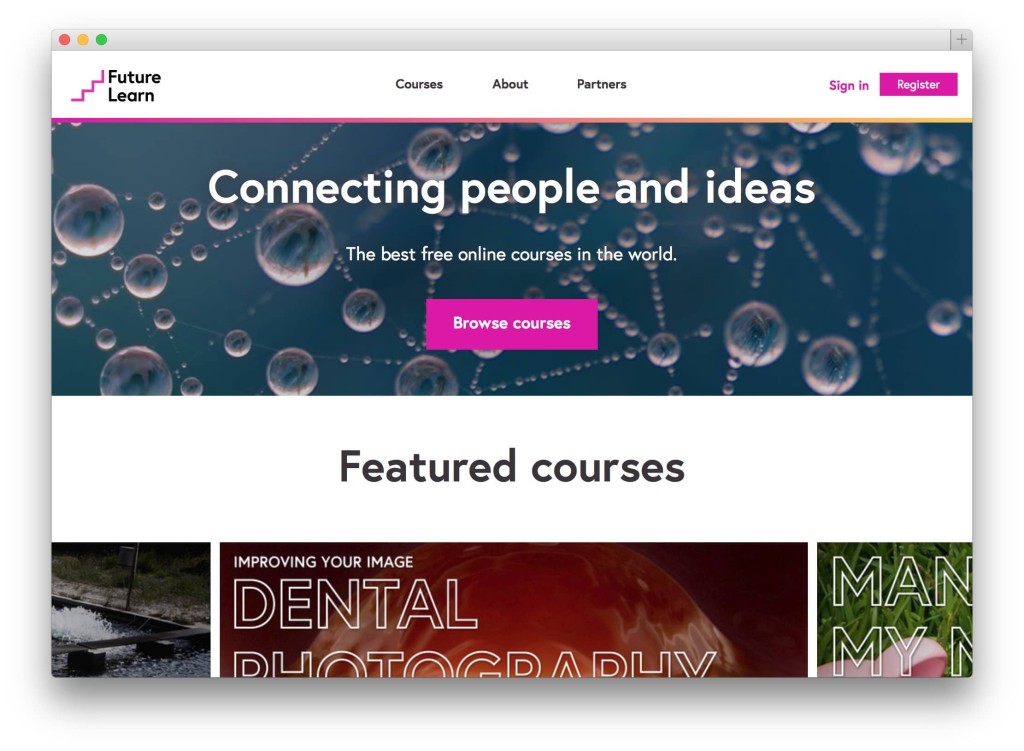 FutureLearn is another platform that provides free online courses from leading universities and cultural institutions.
FutureLearn has fewer courses than Coursera or EdX but the courses look fun, some of them sound really intriguing, like: "Explore filmmaking: from script to screen" or "Forensic psychology: witness investigation".
The front page of every course provides the information and the video about the course. All courses offer you a chance to communicate with your fellow learners and discuss your ideas. You can even follow the learners whose comments you are interested in.
All courses on FutureLearn are free.
4. Udemy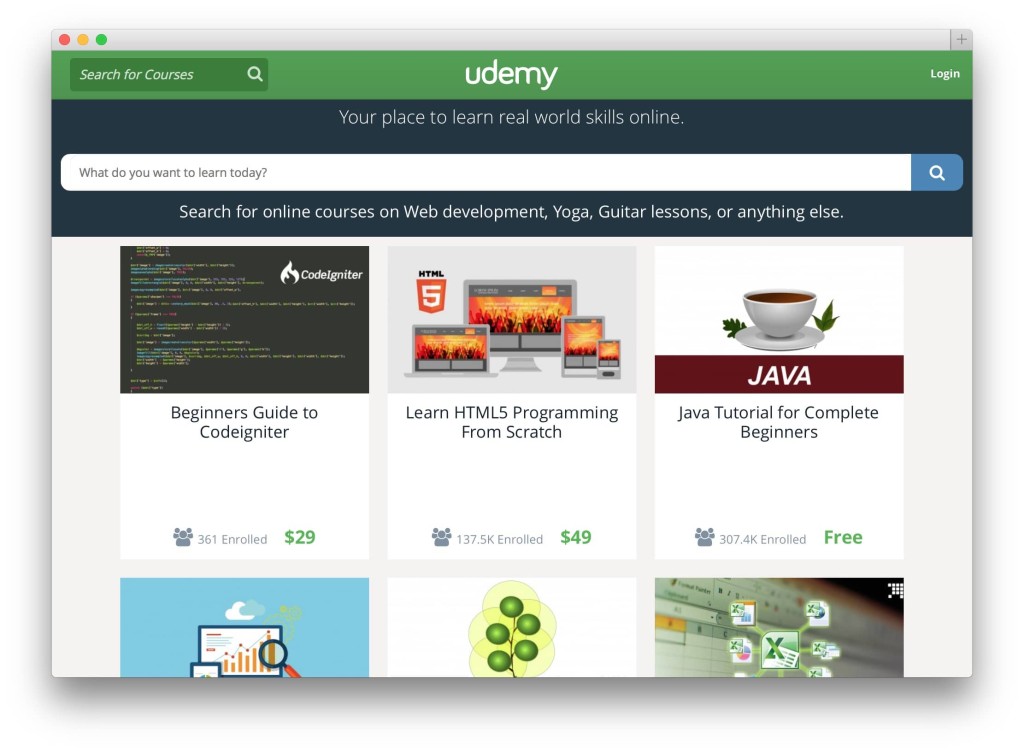 Udemy is a platform with tons of different courses on topics from all spheres of life. They include not only classic knowledge, like marketing or maths and science, but courses that focus on everyday spheres of life, for example, a course "Mend Your Broken Heart Now Using NLP" or "Are you ready for SUCCESS in 2015? Money|Job|Health & more!"
Courses are provided at a "pace yourself" schedule, which means there are no starting or finishing dates, so you can choose the schedule yourself.
Another interesting feature of Udemy is that you can become an instructor yourself, teach other people what you know and love, and earn money while doing that.
Not all courses are free, but you can filter your search sorting it by languages, prices, levels and features.
5. NovoED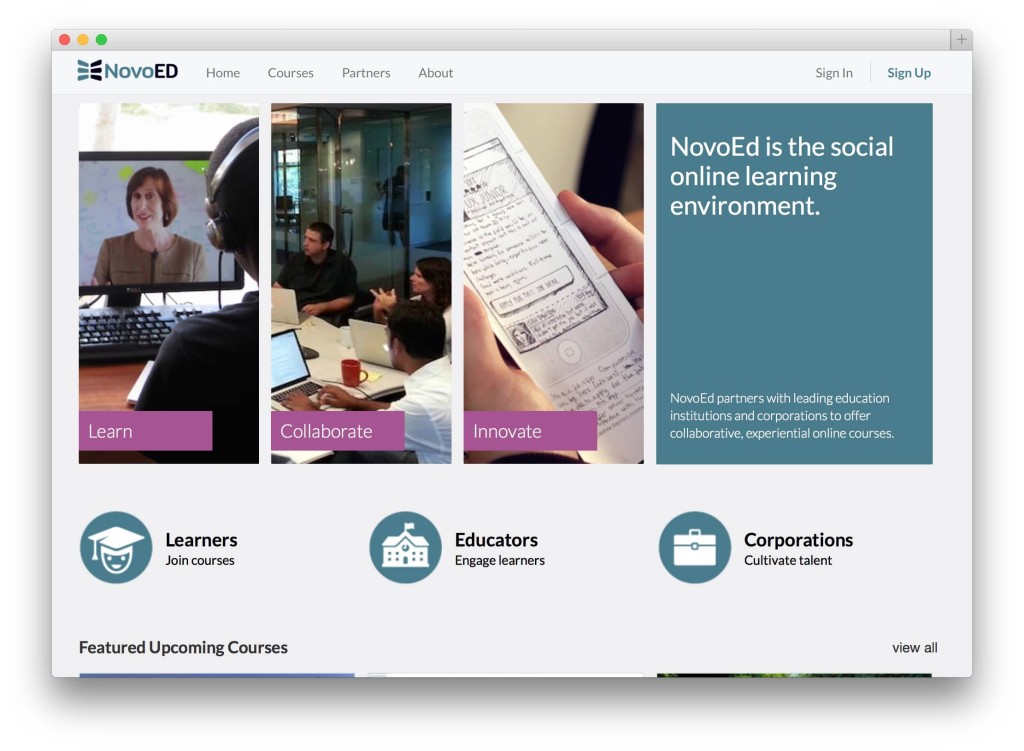 NovoED provides courses from thought leaders and distinguished professors from top universities. It offers education in various categories like Business Strategy, Education, Humanities and Finance.
Although there are no introductory videos for the courses, all the information about dates, content and certificates is provided on the front page of each course. If the course dates have passed you can add the course to your planner and enroll the next time it runs.
You'll be able to meet your fellow students and collaborate with them on the projects that courses offer.
Some courses on NovoED are paid and some are free; you can choose the options in your search preferences.